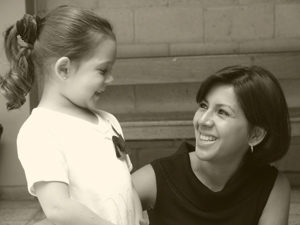 Your child will benefit from the triad therapy model offered by Apraxia Austin. The dyad model is one therapist training your child.  In the triad model, I not only work with your child intermittently, I use my 40 years of experience (24 as an apraxia specialist) to train you and your other therapists to efficiently help your child. Contact me today to learn about the different evaluations and treatments I offer for developmental speech and language problems that include:
articulation
phonology
receptive-expressive language disorders
specialized treatment for childhood apraxia of speech
Our Mission Statement
To ensure that every child served receives efficient therapy to correct his/her communication disorder in childhood apraxia of speech, articulation, phonology, and receptive-expressive language delays/disorders. This is accomplished through a triad model involving intermittent therapy at my ranch or online  where I develop goals, and then model and train you and other professionals to do the daily therapy.
Secondarily, to ensure that students who have or are suspected to have Childhood Apraxia of Speech (CAS) are correctly diagnosed and will receive efficacious therapy that addresses all aspects of the disordered communication and incorporates motor planning features and therapy techniques that specifically target Childhood Apraxia of Speech. Fulfillment of this mission is also accomplished through the triad model and by training other professionals in schools, clinics, and professional organizations about CAS.
Meet Kay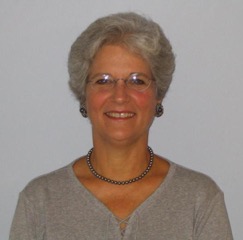 Kay J. Giesecke, MS, CCC-SLP received a Bachelors in Fine Arts from Southern Methodist University (1971) and a Masters in Science from University of Texas at Dallas (1996).  Both of her degrees are in communication disorders. After working for eleven-and-a-half years as a Dallas ISD public school speech-language pathologist, Kay began working in private practice in 1992. She began specializing in Childhood Apraxia of Speech (CAS) in 1996, and founded and operated Apraxia Dallas from 2003-2015. She holds a Texas state license to practice speech-language pathology, as well as a Certificate of Clinical Competency in speech-language pathology from the American Speech and Hearing Association. Kay, now semi-retired, opened a new private practice, Apraxia Austin, in January of 2017 following a move to the Texas hill country.
In addition, to her private practice work, Kay enjoys speaking and teaching on Childhood Apraxia of Speech. She presented on the subject of Childhood Apraxia of Speech every year from 2005 to 2017 at the Texas Speech and Hearing Association Convention. Kay also presented on the subject of Childhood Apraxia of Speech in 2007, 2015, and again from 2017 through 2019 at the Apraxia Kids national convention and in 2016 at the American Speech and Hearing Association's national convention. She has taught workshops or classes on Childhood Apraxia of Speech at six regional Education Service Centers in Texas, Cook's Children's Hospital in Fort Worth, numerous school districts in Texas, Texas Women's University, University of Texas at Dallas, Stephen F. Austin State University, through an online course at the University of Zambia, and in 2017 as a guest lecturer at Newcastle University in Newcastle Upon Tyne, England. In 2018 she taught 2 full day workshops to regional professional associations in London, UK, on diagnosing the treating CAS and presented a paper on speech therapy apps at an artificial intelligence conference. But for COVID 19, Kay would have presented 2 papers at the 2020 national conference of Apraxia Kids.